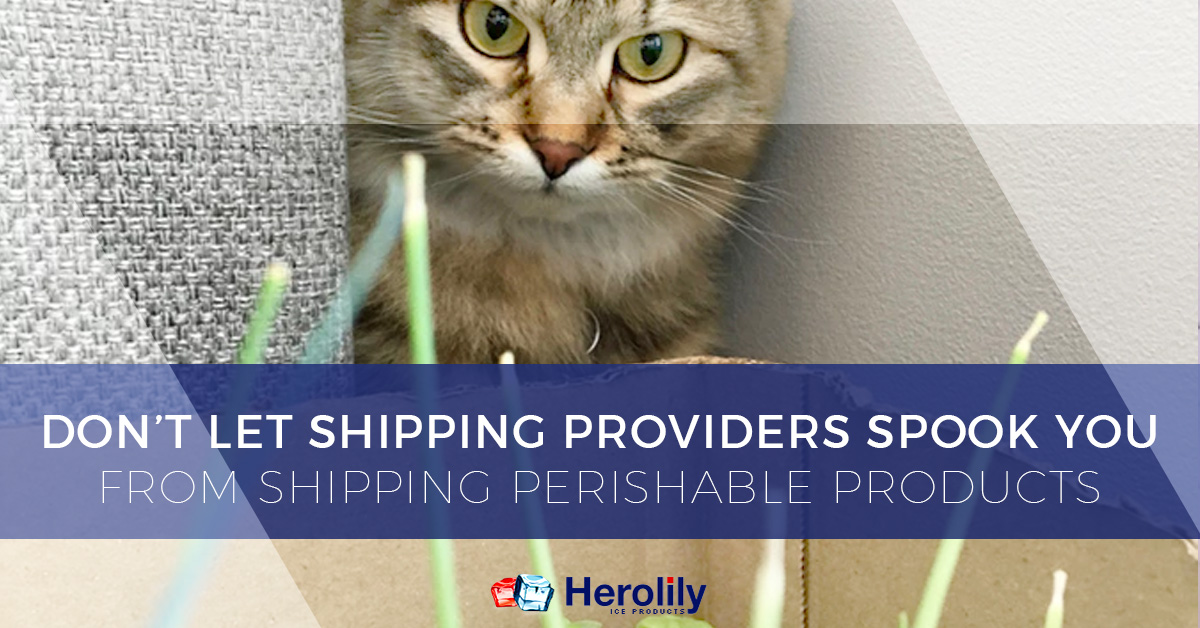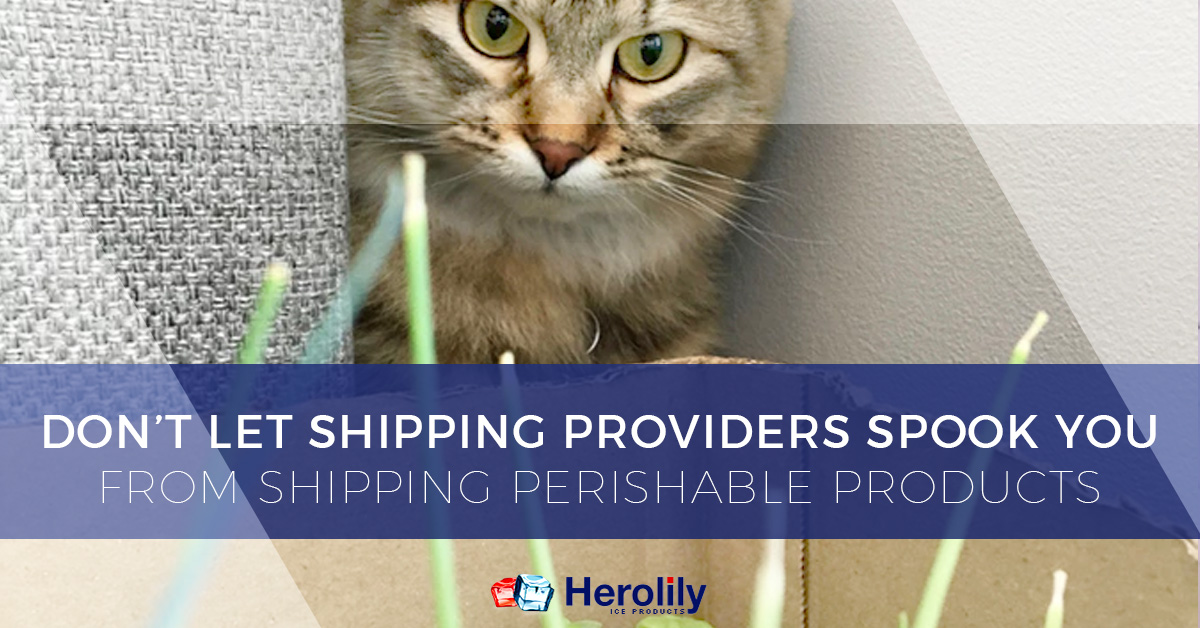 Happy Halloween from your provider of wholesale ice packs for shipping, Herolily. In an effort to provide you with some valuable information in a fun way, we are going to take advantage of the holiday and write a blog about the spooky things that shipping providers will tell you when you ask about shipping perishable items.
To start out today's blog, let's see what a few of the major shipping providers have to say about shipping perishable items.
United States Postal Service (USPS)
"Perishable matter is anything that can deteriorate in the mail and thereby lose value, create a health hazard, or cause an obnoxious odor, nuisance, or disturbance, under ordinary mailing conditions. Mailable perishables may be sent at the mailer's own risk when it is packaged as required and when it can be delivered within appropriate and reasonable time limits to prevent deterioration.
Examples of perishable matter include mailable types of live animals, food items, and plants."
Alright, that statement is a little scary. Not as scary as some of the Halloween decorations on your neighbor's house, but spooky nonetheless. Luckily, the statement provided by the USPS is not meant to deter your from shipping perishable goods, but it is simply meant to inform you that they are not liable for any goods perishing during shipment.
Additionally, the above statement made by the USPS is meant to push people shipping perishable items to do so in a more efficient manner. If you are concerned about shipping perishable items across the country, we suggest that you do so with insulated packaging and Herolily ice packs for shipping. Our wholesale ice packs are designed to keep perishable items safe from point A to point B — whether it be important medications or important Halloween cookies for you out of state family members.
FedEx
"Perishable products may be subjected to harsh environmental conditions, such as excessive temperature or humidity, on the way to their destination.
During shipping, insulation and refrigerants are key to preserving products like seafood, plants, meat, and fruits as well as dairy, medical, and chemical products. With the proper combination of insulation and refrigerants, you can maintain products within specific temperature ranges. You can keep products frozen, or prevent products from freezing. You can prevent melting and thawing in hot weather and minimize the effects of short-term temperature variations."
As you can see, both the statements by the USPS and FedEx are quite similar. Revisiting points like harsh environmental changes and the variable temperatures that a package might experience during shipping. Because shipping conditions are so unpredictable (unless you hire a very expensive refrigerated truck) it is important to ensure that your perishable shipment is kept cold — and we can help.
Herolily wholesale ice packs can be frozen down to -190 degrees Celsius and can keep items cold for days in a properly insulated container. Additionally, they can be cut between their cells to ensure that they fit on all sides of the perishable product, maximizing the efficiency of the ice pack for shipping. Now there is nothing spooky about that — it's science.
Don't Be Scared To Ship Perishable Items
Does shipping perishable items seem like a haunting experience? Because it shouldn't! Herolily ice packs are the protection that your perishable items need to get from point A to Point B. To learn more about our wholesale ice packs for shipping, we urge you to view our products today.
Are you still spooked about the idea of shipping perishable goods? Don't be! Contact us today for any questions that you might have about what our ice packs for shipping can do for you!