Wholesale and Commercial Ice Packs


At Herolily, we are proud to manufacture commercial ice packs and ice packs for shipping that allow our customers to keep their cold products colder, for longer. If you have a perishable product that requires cold storage or cold transportation, we strongly urge you to get in touch with us and place an order for our wholesale ice packs.
All Herolily wholesale ice packs for shipping are reusable gel ice packs — meaning that they can be reused, time and time again to keep your perishable products cold during transportation.  For any questions in regard to our ice packs for shipping, we urge you to contact us today.
What Is Herolily?
Created specifically for the one-way cold storage transport of perishables, our wholesale ice packs can be used for any perishables, including pathology samples, food and more. Not only can our industrial ice packs be used for packaging applications, but they can also be used for cold chain transport.
What Shipments Are Considered Perishable?
According to the International Air Transport Association (IATA), perishables items include anything that can degrade over time, or deteriorate, when exposed to environmental factors such as humidity and heat. Such items require special care during storage and transportation. Special care like our commercial ice packs.
International Standards For Perishable Processes
Throughout the world, companies adhere to the standards outlined by the Perishable Cargo Regulations Manual (PCR). Outlining the entire process of cold chain management and temperature control, this manual provides both the health and food industries with detailed information. Processes covered in the manual include the preparation, packaging, and handling perishables as quickly, safely and efficiently as possible.
Based on the World Health Organization guidelines, this manual provides comprehensive information for transporting perishable healthcare products and food. It also includes hundreds of detailed classifications of perishable commodities and the most current practices available for your perishable products.
Packing Perishable Foods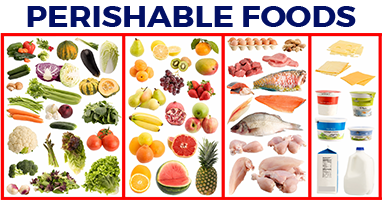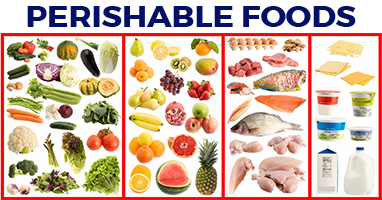 Industries That Transport Perishables In the food industry, the following types of foods are considered perishable:
Poultry
Meat
Fish
Eggs
Most fruits and vegetables
Some dairy products
Perishables in the medical industry include pathology samples, vaccines, human organs and more. Some of these products could potentially save lives, which is why it's so important to protect them from environmental elements as effectively as possible by utilizing Herolily wholesale ice packs.
Adhering to the Highest Standards
Not only have our industrial ice packs passed FDA certifications, they also passed the standards set by the ISO9002 International Quality System.  Our ice packs for shipping are sold worldwide, with Herolily Partnering with companies such as the ones below to ensure the quality of their deliverables.
---
How Herolily Reusable Ice Packs Work:
Using an incredibly absorbent polymer that is cross-linked with polyacrylate copolymer, the combined polymers absorb several times their own weight in water, which makes them superior refrigerants. All of our reusable gel packs are manufactured with the highest quality materials to ensure the longevity, and efficiency, of their lifetime.
Are They Disposable?
Although you can use these ice packs for shipping repeatedly, we acknowledge that you may consider disposal because at some point,  the surface may grow dirty, raising concerns of hygiene. In order to adhere to international shipping standards, you must replace them after a certain amount of time to safely ship your perishables. When it comes time to replace your Herolily wholesale ice packs, we strongly suggest that you dispose of them, properly before placing an order for new commercial ice packs.
Can Herolily Replace Dry Ice Bags For Shipping?
In certain circumstances, our commercial ice packs can be used to replace dry ice. To inquire further about the situation use of our ice packs for shipping, please contact us today!
Packaging Perishable Goods
In order to protect your product and prevent your perishables from deterioration, you need to safeguard your products against extreme temperatures as well as humidity. Therefore, properly packaging your perishables ensures your products stay healthy and meet sanitary standards. In addition to considering the product, also consider the packagings ability to withhold cold retention from the commercial ice packs working to cool the perishable product.  
Available Ice Packs
If you would like to keep your products cool and safe without dealing with the mess associated with melting ice or the chemicals involved with dry ice, we urge you to try our commercial ice packs today. Available in both 2 PLY and 4 PLY sizes, our commercial ice packs are FDA certified as non-toxic.
If you need smaller sizes, our commercial ice packs for shipping can be cut into smaller sizes. Our wholesale ice packs can freeze to temperatures as cold as -190 degrees Celsius, which is two times colder than dry ice. Not only are our commercial ice packs safe, they're cost effective and perfect for the one-way transportation of perishable products.
---
What Exactly Is A Cold Chain?
When you transport any perishables through the supply chain, their temperatures must be regulated to ensure that they stay fresh from start to finish. If foods or biomedical supplies are not kept within a certain temperature threshold, they can become potentially harmful to the user of the product. Because of this, we have developed ice packs for shipping that can ensure that your products will remain fresh during your one-way shipment.
Cold Chain For Pharmaceutical Products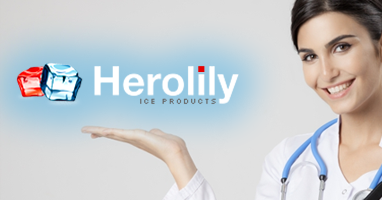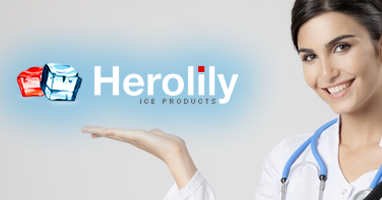 Patient safety should be the utmost concern of any pharmaceutical company, after all, pharmaceuticals are developed to keep people safe, not hurt them. With the rise of biopharmaceutical products on the market, cold chain management is more important than ever before. Biopharmaceutical products tend to be more vulnerable to environmental fluctuations, so extra care must be taken when handling them. Our commercial ice packs are designed to regulate, and maintain, the environment — ensuring that the product remains safe from point A to point B.
Controlled room temperature (CRT) drugs are less vulnerable to environmental conditions than pharmaceutical drugs but still need to be properly handled. These drugs need to be stored at temperatures between 20 degrees Celsius to 25 degrees Celsius but can be stored between 15 degrees Celsius and 30 degrees Celsius if the mean kinetic temperature remains within the defined range. Our ice packs for shipping are designed to ensure proper temperatures are maintained.
How To Optimize Your Pharmaceutical Cold Chain
If you have pharmaceutical products that are sensitive to environmental conditions, the following questions outline what precautions must be taken in order to ensure that you are practicing the best cold chain practices:
Are you well-versed with your current supply chain?

You need to be aware of the entire operations of your current supply chain. By knowing the intricacies of the supply chain, you will be able to better understand where things could go wrong, and how to optimize existing processes. 

What stakeholders are in the cold chain with you?

It's important to build relationships with stakeholders to better understand your product's entire cold chain process. In doing so, you will be able to assume the needs of the stakeholders. 

Does your product need simple or complex solutions?

Discuss the best cold chain practices with both stakeholders and people in your company. Receiving a diverse base of responses can allow you to better holistically see the entire supply chain process. 

Can you validate your current cold chain system?

You must ensure that your cold chain

 meets strict regulatory requirements. Regulations must be met to ensure both the quality of work that your business is doing, as well as to reduce your liability for releasing a faulty product. 

Do you need to reach out for optimal solutions?

If you need more information about optimal cold chain practices, reach out to field experts. It's better to find the best solution before having to fix future problems. 
Cold Chain For Foods
Cold chain management ensures that foods and biomedical products stay fresh and safe for use. If you fail to keep foods fresh, they could deteriorate, change colors, bruise, and grow harmful microbes, and if you fail to keep biomedical products fresh it may result the reduced effectiveness of the product. 
---
What Is Dry Ice?
Basically, dry ice is the solid form of carbon dioxide made by compressing carbon dioxide gas with high amounts of pressure to create a solid form. When it releases as a liquid form, it expands and evaporates so that it can be formed into different solid shapes and forms.
Why Is Dry Ice Used For Refrigeration?
When carbon dioxide is in a solid form, it features a very low temperature, which is why it's used to refrigerate food, pathology samples, pharmaceuticals, computer parts and more.
Is Dry Ice Dangerous?
When correctly stored and handled, dry ice is not dangerous. However, when improperly used, dry ice can be harmful to your health. Here are some of the hazards:
Asphyxiation — Dry ice creates a carbon dioxide gas, which removes some oxygen from the air surrounding it. If you handle dry ice in an area that is not ventilated properly, you could expose yourself to harmful fumes.

Frostbite — If your skin directly comes into contact with dry ice, you could burn yourself. Dry ice is so cold that even briefly touching it could hurt you , so always use tongs or gloves to handle it.

Explosive — When dry ice is used in a sealed container, it could experience pressure changes from its solid form to a gas, which could result in an explosion. Not only could you injure yourself with any projectile from the explosion, your hearing could be severely damaged. If pieces of dry ice shoot into your skin, you could experience internal frostbite. To avoid these risks, never store dry ice in a bottle, jar, or sealed cooler.
In order to avoid the dangers and complications associated with dry ice, consider using a safer and more reusable product like Herolily commercial ice packs. Our ice packs for shipping are specially designed to keep perishable products cooler, for longer.

More Reasons To Choose Herolily
If you are shipping food, medical samples, or supplies that are vulnerable to environmental conditions, you need your products to stay cool to avoid spoilage. With dry ice and so many different freezable ice packs on the market, you may not know which product to choose. Why should you choose Herolily commercial ice packs?
No Messy Leaks
Shipping with natural ice can create a soggy mess, which can affect the quality of your products. Herolily freezes to -18 degrees Celsius and -21 degrees Celsius and stays cool for long periods of time to ensure that your product stays safe, cool, and dry.  
FDA Certified as Non-Toxic
When you use our freezable ice packs, you don't have to worry about exposing yourself or others to toxic chemicals. Our products are FDA certified as non-toxic and they have passed the ISO9002 international quality system.
Lightweight
Our packs are lightweight, saving you money on your next shipment while still actively regulating the temperature of your cold storage product.
How does it work?
Herolily uses a revolutionary polymer technology that is cross-linked with a polyacrylate copolymer. Combined, the polymers absorb many times their water weight so that they can freeze to temperatures as cold as dry ice and stay colder longer.
Hygienic
Although our shipping ice packs can be used many times, we refer to them as disposable because the fabric surface gets dirty after a few uses and are no longer considered hygienic. During the first few uses, our wholesale ice packs are more hygienic than traditional water-based ice packs that can cultivate bacterial growth once melted.
Better Than Other Gel Ice Packs
Most gel ice packs do not freeze to temperatures as cold as our Herolily ice packs for shipping, so they won't last as long. Keep your perishables cooler, longer by using our commercial ice packs. Additionally, our ice packs can be bulk-hydrated.
---
Seafood
Seafood, in particular, is vulnerable to environmental conditions. If you ship seafood that doesn't stay cool, your entire shipment could go bad.
Shipping Live Seafood
If you are shipping live seafood such as lobsters, you want to avoid using dry ice. Because dry ice reaches extremely low temperatures, it could freeze your seafood to death.
Do You Want to Keep Your Seafood Frozen?
In order for your seafood shipment to remain frozen, it's recommended to pre-freeze your shipment. Additionally, pre-freeze your Herolily ice packs to so that they can reach the coldest temperatures possible and stay cool longer.
Personal Uses
If you purchase our shipping ice packs in bulk, you may end up taking a few home for your personal use. Our two-layer ice packs have a plastic side and a fabric side, and you can use them to keep your food and drinks cold without dealing with leaks or condensation. You can use our products for:
• The Cooler – Keep the drinks and food in your cooler the perfect temperature with our ice packs.
• As a Compress- Soothe inflamed muscles by using our ice packs as a cold compress.
• Keeping Your Lunch Cold – Our packs work more effectively than traditional gel packs, keeping your food colder longer.
• In Your Center Console – Turn your center console into a refrigerator with some of our cold packs.
You may find even more uses for our reusable ice bags.
For Cold Storage And Transportation, Choose  Herolily
If you are a business owner, or a transportation services, that relies on a perishable product making it from point A to point B without spoiling, you know just how important cold storage and cold transportation can be. In order to ensure that you have cold storage of the highest quality throughout the entire cold chain, we urge you to consider purchasing our ice packs for shipping or commercial ice packs.