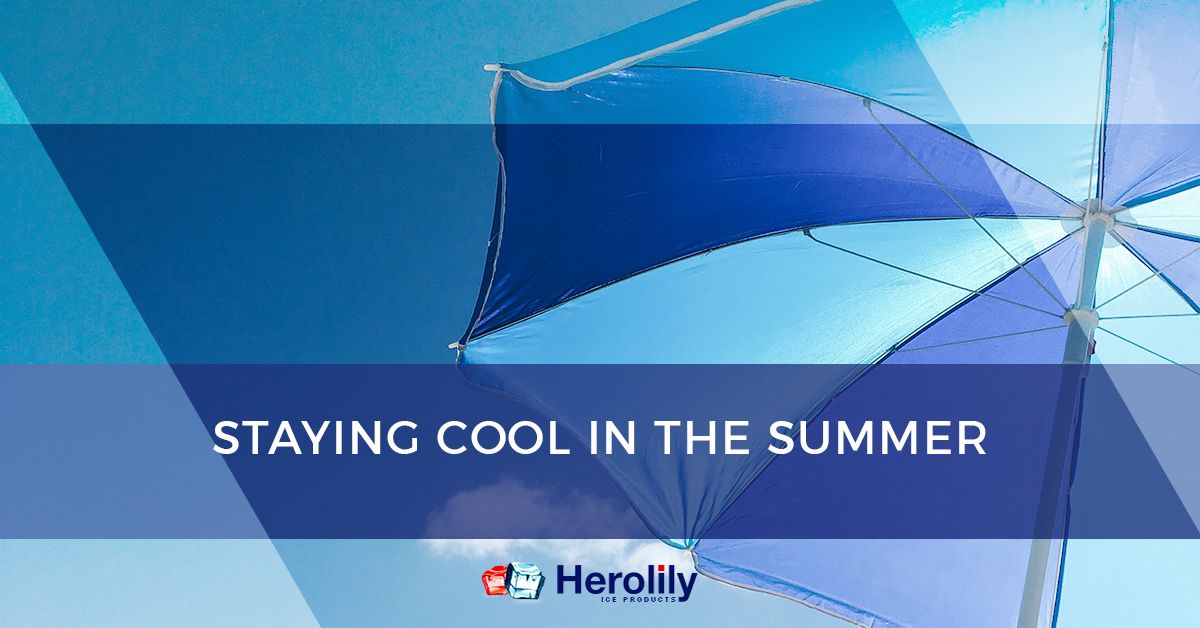 Now that winter has subsided and warm summer temperatures are moving back into a neighborhood near you, it is time to start preparing to beat the heat. There are many ways to do so, with the most popular being to seek refuge in the great indoors, but at Herolily, we believe that there are better ways to beat the heat — ways that will allow you to hang out outside comfortably and cool like one of our cold ice packs. So what are you waiting for? Grab a cold ice pack, cold drink, and go relax in the yard, because it is officially summertime.
In today's blog, we are going to discuss a few ways that you can stay cool in your own backyard this summer.
Umbrellas
One of the simplest ways that you can beat the heat is to keep it from getting hot at all. Putting up a large shade umbrella in the morning can block the intense rays of the sun, keeping it shady and cool well into the afternoon. Typically, people think that back umbrellas are the worst shade covers for your backyard, as black cloths tent do attract heat, but in reality, bulk umbrellas are the most efficient when it comes to blocking the sun's rays.  By installing a black umbrella in your backyard, you can block up to 90 percent of rays, keeping your backyard cool, and you calm and collected.

Misters
Are you all about the cool humid feel of water on your skin on a hot day, but feel like you are too old for a water balloon fight? Well, luckily there is an alternative way to keep cool in the backyard that doesn't involve picking up the shriveled rubber shells that once water balloons. Take a trip to your local hardware store and pick up a mister. For as low as 30 dollars, you can purchase a mister that is compatible with almost any hose.  Did someone say relaxing?
Stay Hydrated
One of the best ways to beat the heat is an all-natural one. In order to stay hydrated on a hot summer's day, drink excess amounts of fluids. In doing so, your body will produce sweat — the body's natural cooling system. While sweat may seem gross, it is an excellent way to ensure that you don't overheat. Additionally, sweating is actually good for your skin as it exfoliates your pores, pushing out dirt and other microscopic substances that you might come in contact with during the day.
Use a Herolily Cold Ice Pack
One of the easiest and our favorite, way to stay cool in the summer is with a Herolily flat ice pack. Whether you are using the reusable freezer packs to keep refreshments cold in the cooler or to wrap in a towel and gently dab on your forehead, our cold ice packs are perfect. In fact, we would be as bold as to claim that they are the best freezer packs for keeping cool in the summer — among other things.
Additionally, if you are shipping a product that needs to remain cold, or simply traveling about town with a cooler, Herolily ice packs have what it takes to keep it cool.
If you have any questions about our flat ice packs please don't hesitate to contact us.