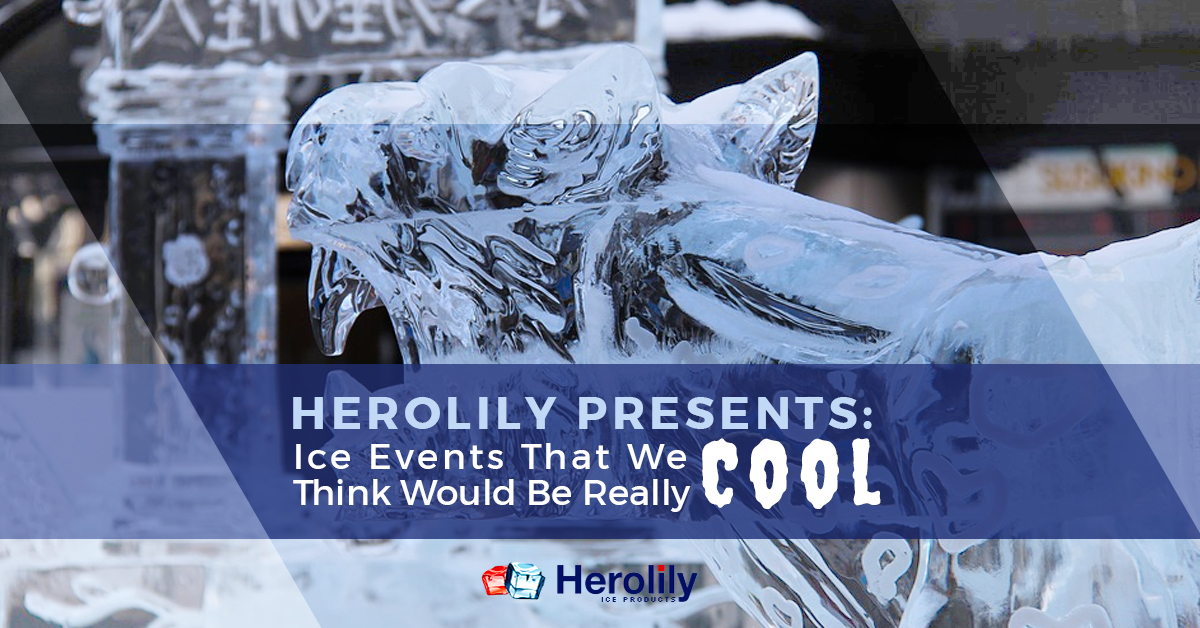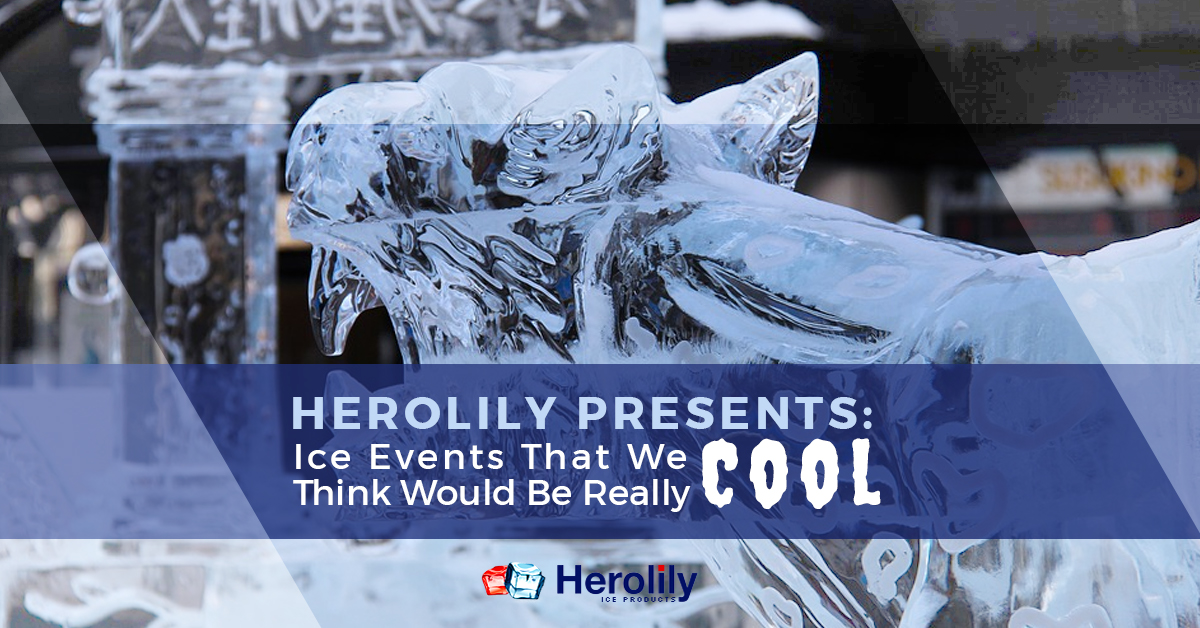 It's a punny title, we know. What can we say? We really do like keeping things cool here at Herolily. Whoops, we did it again. While we typically like keeping items cool in transportation with our ice packs for shipping, we often daydream about doing cool things like going to festivals celebrating the one thing we are passionate about, the cold. Below is a list of festivals that celebrate artistry, winter, the cold and ice that we think are pretty neat. Enjoy!
Ice Music Festival // Finse, Norway
The first festival that we wanted to talk about is the Ice Music Festival in Norway. Nestled into the side of the Finse plateau in Norway, this festival utilizes the cold, just like how perishables utilize frozen ice packs. While that might seem like a stretch, it's really true, because this festival needs the cold. At the Ice Music Festival, the entire festival grounds and all the instruments are made out of ice. Yes, you read that right, the instruments that are used at the music festival are constructed from ice. Creating anything from ice percussion to ice harps, talented craftsmen create these instruments just for this two-day music festival once a year.
If you're interested in spending two days playing in igloos, listening to music, and seeing your own breath, this is definitely the music festival for you!
Cost: $22/ Day
Harbin International Ice and Snow festival // Heilongjiang, China
Being one of the largest ice festivals in the world, you sure won't run out of things to do at the Harbin Ice festival. Participate in events like visiting the snow and ice carnival, visiting the international ice carving competition, seeing the ice lantern show, sliding, ice-sailing, playing ice hockey and ice football, skating, fishing, swimming, attending the film festival, and so much more. Every year thousands of people flock to China to experience this spectacular event, and we think that you should be one of them next year. Maybe you should try and enter the ice carving competition! We would, but if we carved a sculpture of a freezable ice pack, people might find it redundant.
Cost: $23/ Day
Ouray Ice Festival // Ouray, Colorado
There is nothing like the taste and smell of the crisp mountain air, and one of the best places to spend some time in the mountains is in Ouray, Colorado. Known as the  "Switzerland of America", Ouray is full of steep cliffs covered in bighorn sheep. Something else that Ouray is known for is their ice park, where multiple international ice climbing competitions have been held. You can watch professionals climb the ice structures or learn to climb the ice structures yourself. If you get tired of climbing you can walk around to all of the free workshops, attend silent auctions, or explore the quaint mountain town of Ouray.
Cost: $25

Snowking // Yellowknife, Canada
You may not have ever heard of Yellowknife, but it happens to be one of the largest communities in the Northwest Territories of Canada. While there may not be a lot of buildings in this corner of the world, there does happen to be a castle. We aren't making this up. Every winter,  water from Great Slave Lake is used to build a castle fit for a king or Saint Nick, we really aren't sure. While the castle is historically the main attraction, guests can also watch the international ice carving competition. You can even volunteer to help build it. As a volunteer you are likely to help move snow and blocks of ice that – dare we say it – resemble large industrial ice packs. All jokes aside, Yellowknife bay might be the place to be this winter!
Cost: $20
Icebox Days // International Falls, Minnesota
International Falls, as you may already know from one of our previous blogs, is one of the coldest towns in the 48 contiguous states. To celebrate the cold, the town celebrates Icebox Days, featuring events like moonlight snowshoe hikes, the toilet seat toss, frozen turkey bowling, redneck trivia, donkey basketball, and our personal favorite, the Freeze Yer Gizzard Blizzard Run. Can you imagine that? Running a 10k in one of the coldest places in the country! We really love the cold here at Herolily, but even we think that might be too much, we will just stick to our frozen ice packs.
Cost: $20
BP World Ice championship // Fairbanks, Alaska
This ice festival is no joke. Teams of artists travel from all corners of the world in order to showcase their ice carving talents. But it doesn't stop there, if you attend this festival, you can take ice carving classes, race sled dogs, play on a playground made entirely of ice, and get lost in ice mazes! We like to think everyone has a little bit of an artist in them, and at this festival, you can put your skills to the test by competing in the amateur open ice carving competition.
Cost: Free
Ice festivals are a fun way to celebrate winter, art, family, friends, and all around good times. We hope that you can make it to some of these events, and if you do ever make it to one, make sure to tell us how you liked it.
At Herolily, we really do like the cold and keeping things cold. That is why we make ice packs for shipping, ice packs for food, and disposable ice packs. While we wish that we could go attend all these super cool ice events all around the world, experiencing their cultures and their sweet ice sculptures, we are busy working to bring you the best freezable ice packs available, and we are happy to do that. If you are looking for a frozen ice pack that can handle your shipping needs, look no further. Check out our products today for a cooler tomorrow.
Please contact us if you have any questions or concerns about our products! We hope you enjoyed our list of cool festivals that celebrate the ice and cold.