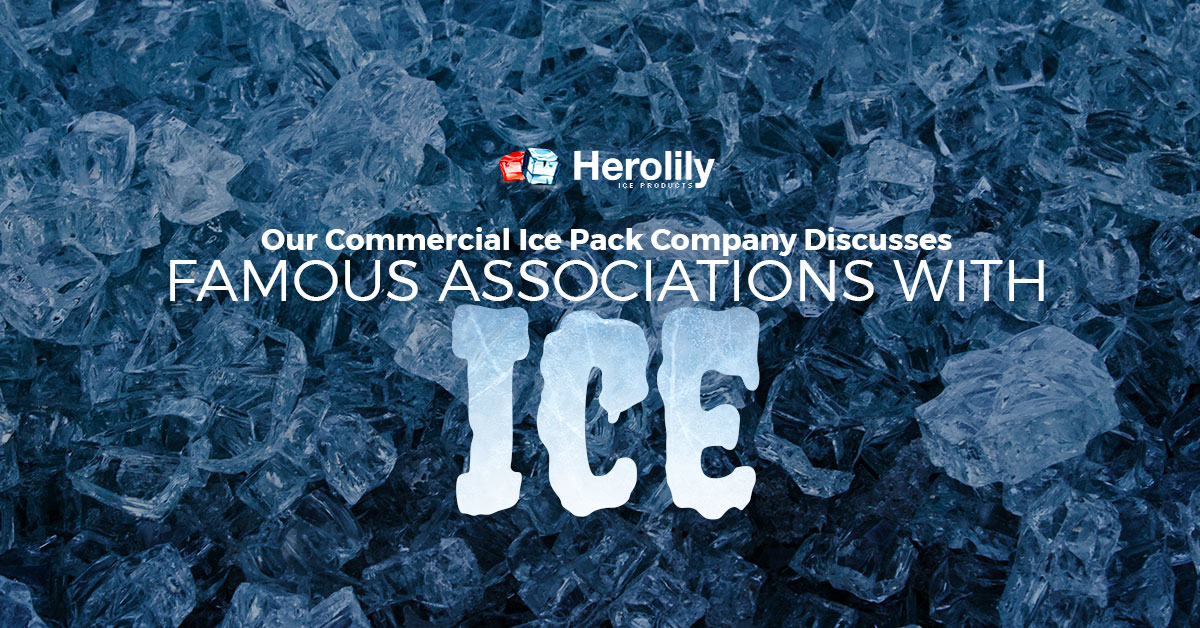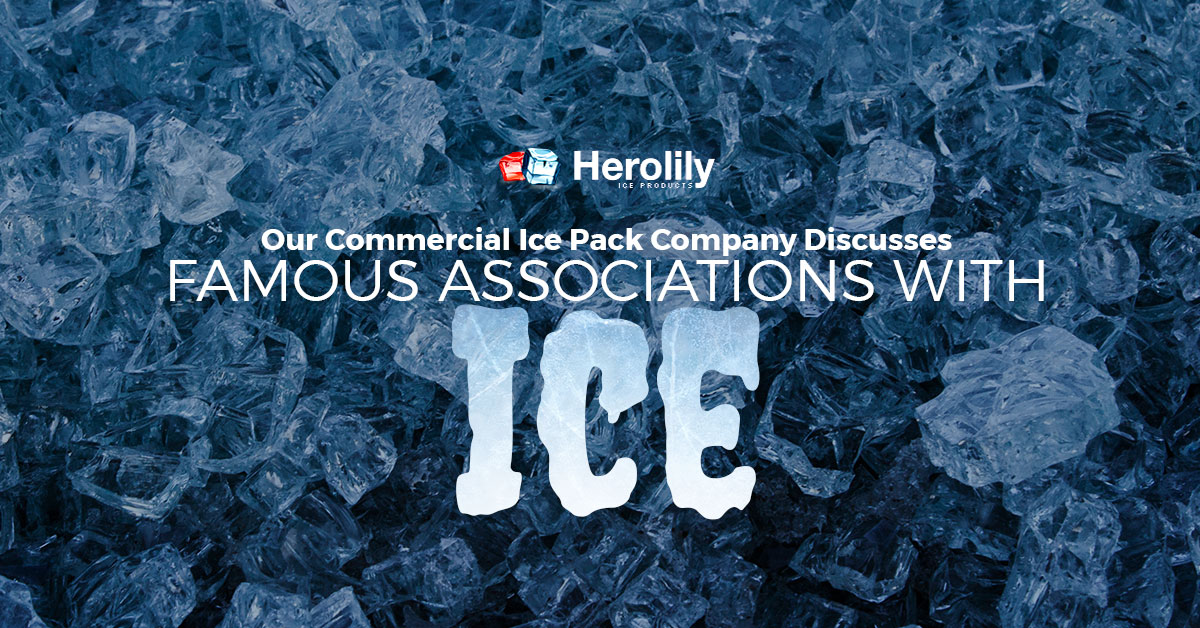 Can you believe the world ever existed without the convenience of ice? Can you fathom the idea of drinking a room temperature cocktail or a life without ice cream? People love ice; books and songs have been written about ice. In fact, some famous people have even changed their names to include "Ice" in their monikers. What are the songs, characters, and people associated with ice?
Cold As Ice
Released in 1977, this Foreigner song was a part of the British-American band's debut album, "Foreigner." This song proved to be a hit, alongside another anthem, " Feels Like the First Time." Most notable as the soundtrack to a Saturday Night Live skit, you can often hear this ballad when you tune into your local classic rock station.
Vanilla Ice- Ice Ice Baby
As ice enthusiasts, we're doubly excited about this song. After all, the man behind this song, Robert Van Winkle, adopted the stage name Vanilla Ice and dedicated a song to his own coolness. Released in 1989, this hip-hop song features some catchy beats and the video includes sweet dance moves.
Pat Benatar- Fire and Ice
In 1982, singer Pat Benatar released "Fire and Ice," which was such a hit it earned her a Grammy for Best Female Rock Performance in 1982. Born in New York, Benatar quit her bank teller job to pursue her dream of singing. By 1979, her efforts paid off when she released her debut album and by 1982, she was a seasoned performer.
Ice Cube
Born O'Shea Jackson, Ice Cube is a famous actor and rapper. Considered one of the founders of gangsta rap, Ice Cube formed N.W.A. with Dr. Dre, Eazy-E and Arabian Prince. In 1989, Ice Cube made his solo debut, paving the way for a successful music career on his own. Also a successful actor, Ice Cube is best known for his dramatic role in Boyz n the Hood and Friday.
Ice T
Born in New Jersey as Tracy Lawrence Morrow, Ice T is a rapper and actor. Following his army career, Ice T worked as a disc jockey and began rapping at parties and soon won an open mic contest, which catapulted his career as a rapper in the 1980's. In addition to his rapping career, Ice T also pursued an acting career, appearing in New Jack City and starring in Law and Order: SVU.


The White Witch in Narnia
Have you ever read the classic children's book, The Lion, the Witch and the Wardrobe, part of the Chronicles of Narnia series, written by CS Lewis? Perhaps one of the scariest villains of all time, Jadis (The White Witch) froze Narnia for one hundred years. In 2005, Disney released a motion picture based of the book and Tilda Swinton played The White Witch.
The White Walkers
We couldn't mention famous ice personalities without discussing the army of ancient ice creatures threatening all of humanity in the hit series, Game of Thrones. This terrifying army of otherworldly creatures could doom teh entire world to a permanent winter. These terrifying creatures are difficult to kill and were responsible for creating a winter that lasted an entire generation.
Frozen
This 2013 movie is best known for its hit song, "Let It Go." However, this movie chronicles the story of two princess sisters with the magical ice powers. Over time, the sisters part ways and are encouraged against using their ice magic. The sisters reunite to try to break a kingdom from its perpetual state of winter.
Ice Age
This 2002 animated movie takes place during the Ice age, complete with saber-tooth tigers and wooly mammoths. This prehistoric movie chronicles a ragtag band of animals and humans traveling south to avoid the ice age.
Blades of Glory
Starring Will Ferrell and Jon Heder, this 2007 movie chronicles two male figure skaters who get into a tussle and are banned from men's singles competitions for life. Not wanting to give up their ice skating careers, they band together to create the first all men's skating pair.
From songs to the silver screen, ice is celebrated in a variety of different ways. At Herolily, we create commercial ice packs to keep perishables such as food, beverages and pharmaceuticals cool. Keep your inventory cool by purchasing our ice packs for shipping today.