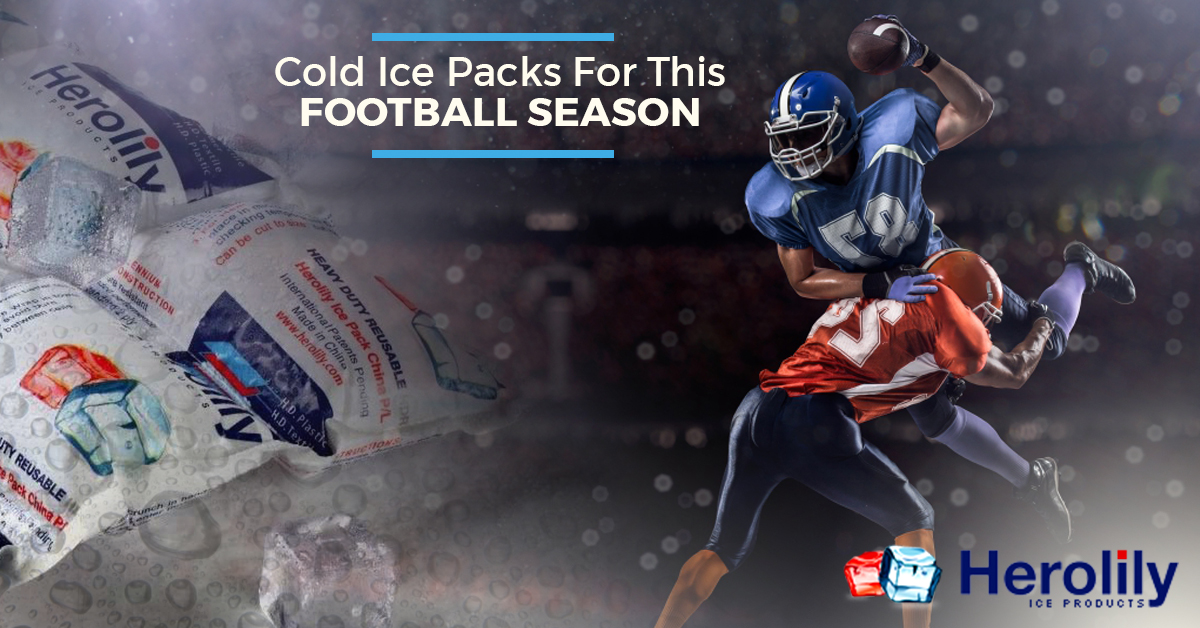 Football is often considered one of teh most American pastimes besides baseball (and we're not talking about the European football, aka soccer). Although we are still in the midst of summer, football season is not that far away. True football lovers enjoy nothing more than attending football games in person rather than watching them on TV. True, watching football from the comfort of your own home can be quite pleasant, particularly when the weather is rough. However, nothing beats the atmosphere of a football game, and this ambiance begins before you even set foot in the stadium. If you are attending a few football games this season, you will most likely be tailgating as well. Tailgating refers to the parties people enjoy in the stadium parking lots prior to the game, which involves drinking ice cold drinks and grilling up hamburgers, hotdogs, and brats. The perfect accessory for a tailgate party are our Herolily cold ice packs. Here's what they can be used for:
Food Ice Packs
In order to keep your food from spoiling, you want to wrap it in our ice packs. Keep your brats, hotdog wieners, hamburger patties, and any other perishables cool with our ice packs. When you fill your cooler with ice, it gets wet and soggy as the ice starts to melt. Melted ice can make coolers heavy and hard to lift, but our ice packs won't leak or make a mess. When you pack your food without ice packs, you won't have to dump large amounts of water out of your cooler again.
Keep your Drinks Cold
Whether you prefer to drink beer or soda, you want your drinks to stay cool, especially on those particularly hot days in the beginning of the season. Our ice packs can be cut to fit the size of your items, helping to keep your items cooler than ever. Beer just doesn't taste good warm, so prevent this from ever happening to you again by wrapping it with our ice packs.


Why Stop At The Tailgate Party?
When you enter the stadium, chances are you will still need a drink while you watch the game. In order to miss as little action on the field as possible, you could order yourself a couple of beverages or an extra-large drink. Take our ice packs with you to the game so that your liquids stay cold as you can focus on the game.
Aches and Pains
After spending hours sitting in the hard plastic chairs in the stadium, you may be feeling sore and achy. You could use our ice packs to provide your achy body with some relief.
These are only a few ways in which to use our ice packs for food. Even if you aren't attending a football game, you'll find a variety of uses for these awesome products. You could use them to keep your lunch cold at work or you could bring them with you while you cheer your son on at a soccer game. Purchase our food ice packs today to experience their benefits.