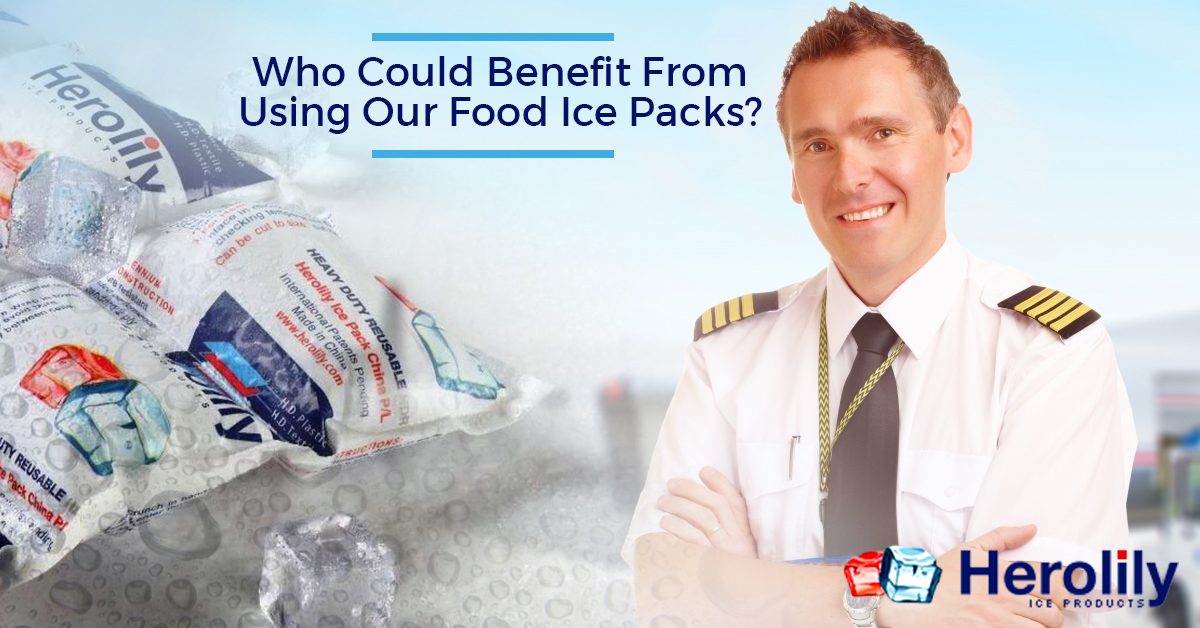 If you've ever used gel ice packs in the past, you may have been disappointed by the short amount of time that they actually keep your food and drinks cool. Using ice can be a mess; when it melts, it leaks all over the place. You can ruin fabrics, electronics, and many other items with water leaked from melting ice. Is there a better way to keep your items cool? Today, we would like to talk about our food ice packs as well as the different people who would benefit from using our reusable freezer packs.
Herolily Ice Packs
At Herolily, we've designed ice packs with plastic on one side and fabric on the other side. Our ice packs can be cut down to smaller sizes so that you can customize the packs to fit your needs. Unlike most ice packs, ours do not leak water or sweat, leaving your items dry. This means that you could throw one in your purse without worrying about having a handbag filled with water. Your cell phone, wallet, and other items will remain dry even if you have a Herolily ice pack in your bag. All you have to do is throw your ice pack into the freezer, wait an hour or two, and it's good to go. What types of people could benefit from our ice packs?
Pilots and Flight Attendants
People in the airline industry are always on the go, staying at different hotels for up to six days at a time. Eating hotel food and airport food can be expensive and be unhealthy. By bringing their food with them, they save money and tend to eat healthier. When flying all day, it's important for their food to stay cold, which is why they are the perfect candidates for our ice packs for food.


Students
Do you have a little one or not-so-little one in school? As you are probably aware of, school food is often quite disgusting. In order to avoid eating mystery meat and dry, square pieces of soggy pizza, students often bring their food with them. However, their food could be sitting out for hours, which could result in bacterial contamination. Stay healthy and eat something tasty at school by using our reusable freezer packs. They will keep your food and beverages cold for hours at a time, preventing you from choking down another cafeteria meal.
Truck Drivers
Truck drivers spend long hours on the road. Anyone who has ever participated in a road trip probably knows how limited your food options are when traveling cross country. If truck drivers bring their food with them, they save time and money. With our ice packs, you can pack food without worrying about ice leaking all over the place.
These are only a few different groups of people who would benefit from using our ice packs. Even if you don't spend hours away or days away from home, you could probably find a good use for our products. Purchase our food ice packs today to experience the benefits for yourself.