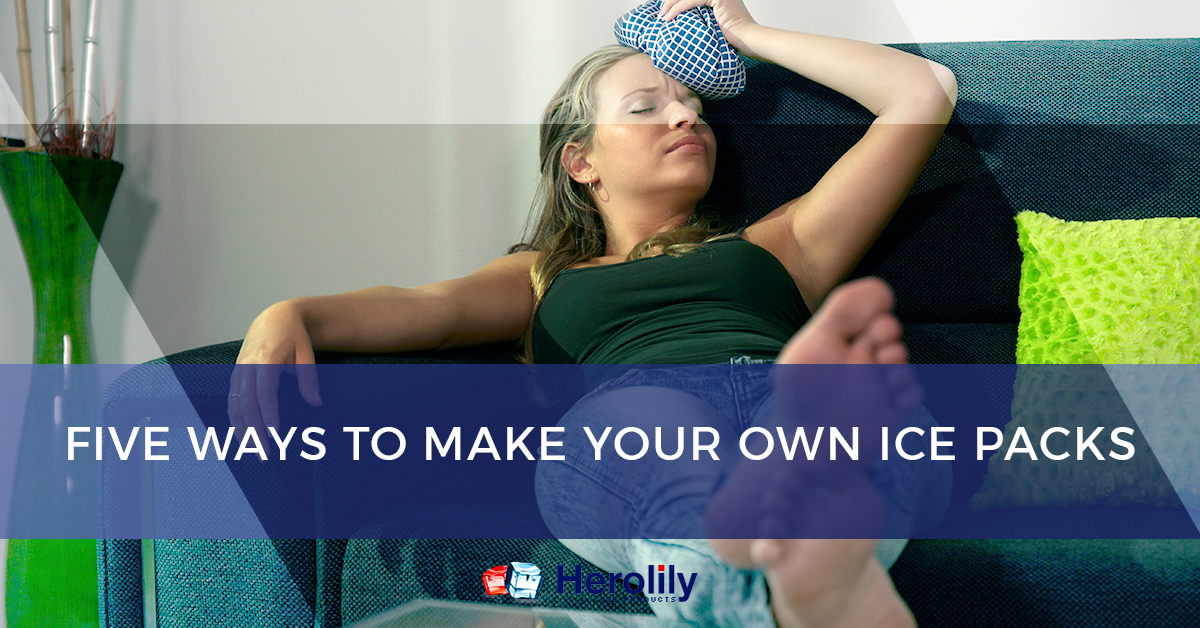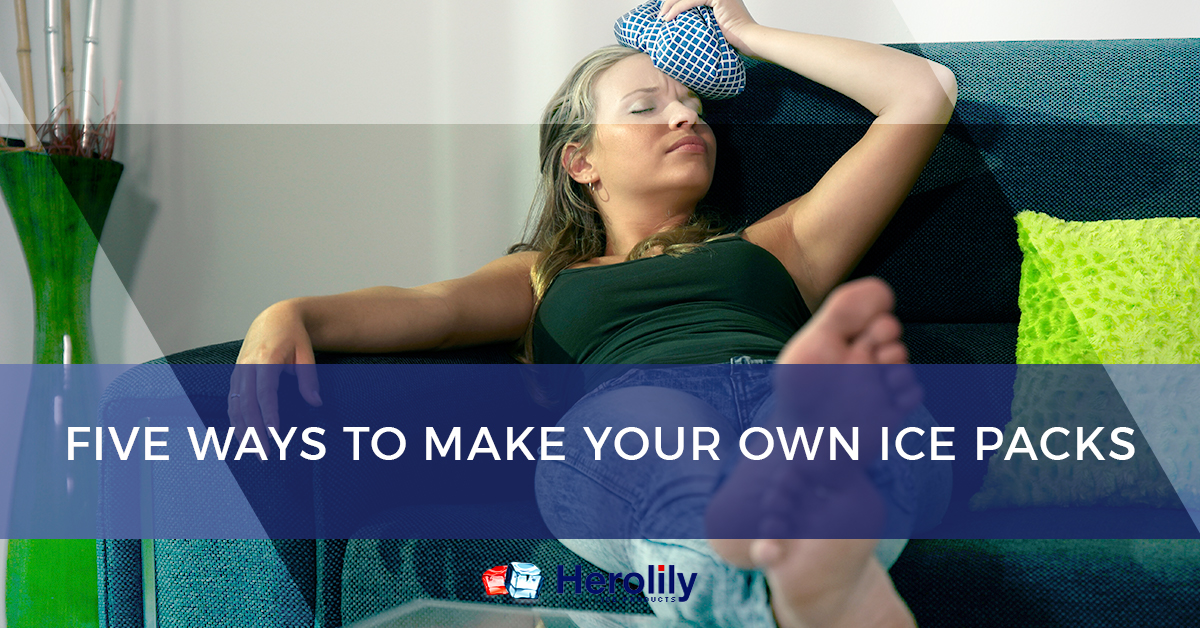 If you are a parent, or simply just an accident prone person, there is no such thing as having too many ice packs. When you child falls, or if you get an "owie" of your own, you're probably going to want to get some ice on it right away. In today's post, Herolily, your ice packs for shipping company will discuss five easy ways to make an ice pack at home.
Making Your Own Ice Packs
Sure, buying an ice pack is much easier, but where is the fun in that? Let's get creative today as we talk about sponges, and other mysterious concoctions that can double down as an ice pack.
Freeze A Sponge
An at-home ice pack that you may actually remember from your childhood "nurses office" is the infamous frozen sponge ice pack. After completing a simple two step process (i.e. putting a wet sponge in a bag, then putting said bag in the freezer) you have have your very own sponge ice pack.
Use Corn Syrup
It may be hard to think of one of the leading causes of childhood obesity as a helpful tool, but corn syrup mimics a gel ice pack as it never fully freezes. Did you twist your ankle? Slap a bag of semi-frozen corn syrup on it for ergonomic cold-therapy relief.

Dish Soap
You may be sensing a trend here regarding the use of plastic bags, and well, you are right because a dish soap ice pack also requires a bag. Simply place the dish soap in the freezer for a short amount of time, and like corn syrup cold packs, the dish soap will be semi-frozen like a gel pack.
Rubbing Alcohol
To make a flexible ice pack, mix water and rubbing alcohol together in… you guessed it, a plastic bag. With this concoction, make sure that your mixture is at least 75 percent water so that the ice pack can freeze. If at first the ice pack does not freeze, simply add more water.
Salt Water
Adding salt to water can keep it from freezing completely, so that you may have a flexible and functional ice pack, even after it has been in the freezer all night long.
Here at Herolily, we don't wish injury on you, we simply want you to be prepared in the event of an injury. While we have provided you with five fun ways to make ice packs, we wouldn't want you to try and use these cold packs for anything other than icing an injury, especially not the shipping of perishable goods.
When Shipping Perishables, Use Herolily Ice Packs For Shipping
While we have taught you to create your own DIY ice packs, we want to state that the above ice packs are not suitable for long distance shipping. Instead, we recommend that you use Herolily commercial ice packs, a freezable ice pack that can be reused time and time again. Our shipping ice packs are designed to keep perishable products cooler, for longer, making them a no-brainer decision when trying to choose the industrial ice pack to send your shipments across the country.
If you have any questions about our bulk ice packs, please don't hesitate to contact us. Check out our inventory of ice packs for shipping online today!