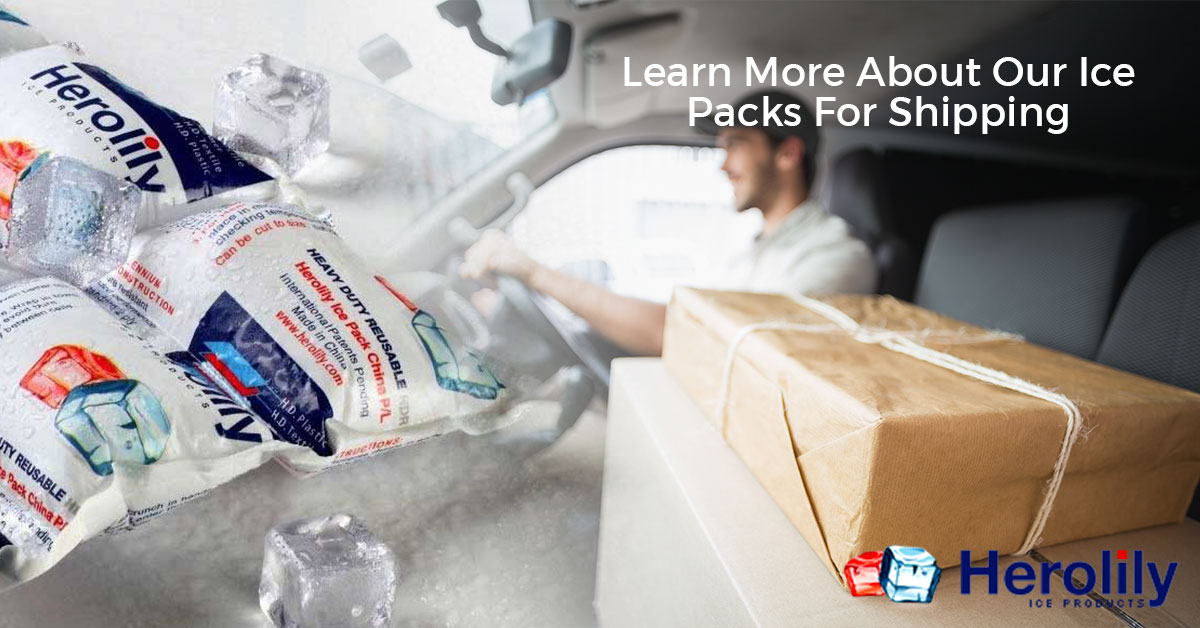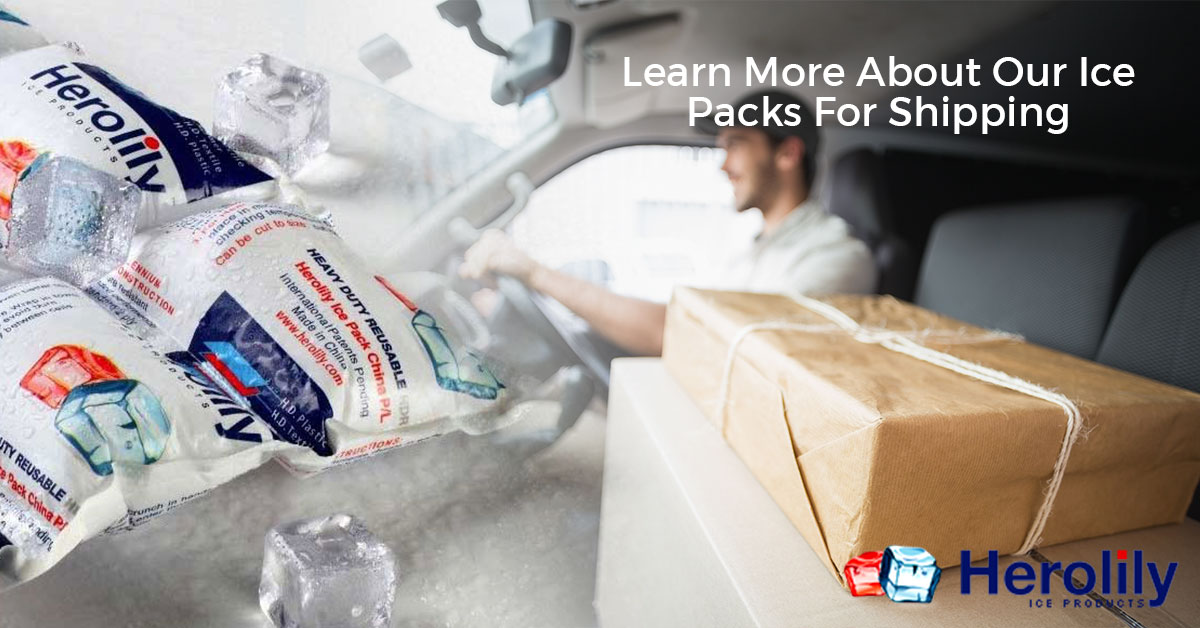 If you transport perishables of any kind, you understand the importance of protecting your products from environmental elements. Using state-of-the-art technology, Herolily has created wholesale ice packs that keep your products cold. Made specifically for the one-way transport of perishables, our ice packs can be used for cold chain transport and packaging applications. What are the benefits of our shipping ice packs and who can use them?
Benefits
Lasts Longer
When you use our industrial ice packs, your products can stay colder longer. Our shipping ice packs stay colder up to 75 percent longer than other ice packs on the market.
Thin, Flexible Design
Our ice packs are made out of thin, flexible sheets, which save you valuable storage space. Our ice packs can be cut down to fit smaller packages as well.
Cost Effective
One of the biggest perks of our shipping ice packs is they cost half the price of other ice packs on the market. Keep your products cold while saving money by using Herolily Ice Packs.
FDA Approved – Required For the Food Industry
If you are in the food industry, you can only use products approved by the FDA. Our shipping ice packs are FDA approved as non-toxic. In fact, our ice packs have even passed the ISO9002 international quality system.
Which Industries Can Use Our Shipping Ice Packs?
Any industry that ships perishables could benefit from using our ice. Basically, perishables refer to any products that deteriorate or degrade when exposed to temperature fluctuations and humidity.
Food
A majority of foods are considered perishables, including meat, poultry, eggs, fish, fruits and vegetables and most dairy products.
Seafood
Seafood in particular is very vulnerable to spoilage due to temperature changes and needs to be properly stored and transported using ice packs.
Pharmaceutical/Medical
Perishables in the medical industry include vaccines, pathology samples, human organs, and more. Some of these products could save a life, which is why it's important to protect them from spoilage.
Beverages
When shipping certain beverages such as milk, beer and wine, you need to keep your products cold to ensure the quality of the product.
How Do They Work?
Our ice packs are comprised of a polyacrylate copolymer crossed with a highly-absorbent polymer. Together, these items absorb many times their water weight.
Are These Ice Packs Disposable?
Technically, these ice packs can be used several times, but we call them disposable because their surface begins to get dirty after a few uses. If your ice packs are dirty, they need to be thrown away because they are no longer hygienic. You must replace your ice packs after a few uses in order to follow international shipping standards.
Sizes
Our shipping ice packs are available in two different sizes, which are the 2 ply sizes and the 4 ply sizes. If you need even smaller sizes, you can simply cut your ice packs into smaller pieces. Are you interested in our Herolily commercial ice packs? Save money and storage space while protecting your perishables today. Shop Herolily shipping ice packs today.